Hey kids! Meet Rio the Duck! Rio is part of the Stormwater Team and will help you learn how to Keep the Rio Grand! Below are some fun resources and games that will help you learn all about water conservation and quality.
Learn About Respecting Your Arroyos
Learn About Arroyo Safety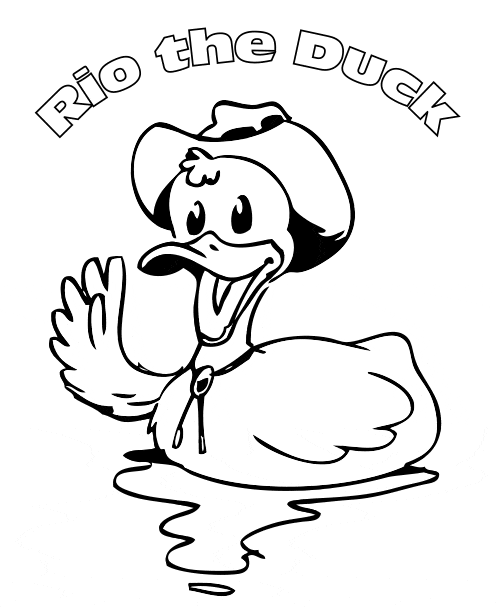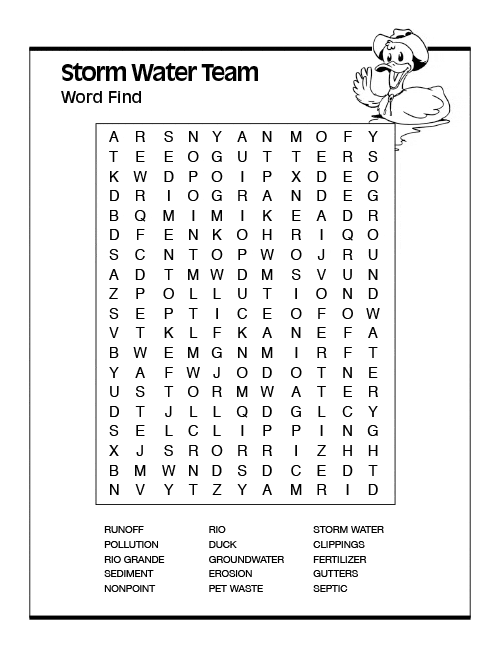 Look out for our Stormwater Kiosk! The Mid Rio Grande Stormwater Quality Team has created a kiosk to teach children about our area's stormwater runoff system and what they can do to keep from polluting that system and the Rio Grande. The three-sided kiosk, uses touch and video screens to engage and teach children that everything entering the stormwater system can end up in the Rio Grande – and provides practical tips on what they can do to keep our river clean.